The Comedy Crypt
The Comedy Crypt is an intimate 72 seat state of the art performance space available to accommodate daytime and evening hires, including rehearsals, play readings, filming, recording, and showcases.

With flexible seating to create cabaret or rowed seating and easy access to the Museum of Comedy bar, The Comedy Crypt hosts a varied and exciting programme of comedy and theatre. 
Bar area
Our bar area is open to the public approximately 2 hours before performances. We also host a free weekly comedy show, the Monday Club, in the bar at 7 pm on - you guessed it - Mondays! The bar has been hired for private events such as parties, quizzes, workshops and other such occasions. 
For all hire enquiries:
You may also be interested in...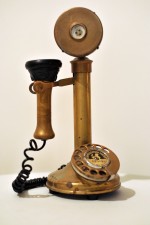 Loans, Donations and Bequests
Donations gratefully considered if you have an object of historical interest, which relates to the history of comedy or to collections already held at the Museum.