Bar
Come join us for a hot or cold drink during the day, or treat yourself to a beverage with an evening performance!
Free Wifi
Those with work to do, or a bit of time to spare, can enjoy our free wifi.  
Access
The Museum is down 16 steps into the Undercroft of St George's Church, the Museum is then all on one level. Unfortunately, our access lift is out of commission at the moment, but will be repaired as soon as possible.  
Should you have access requirements please contact matt@museumofcomedy.com 
You may also be interested in...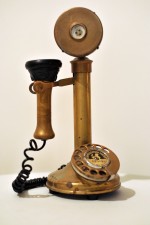 Loans, Donations and Bequests
Donations gratefully considered if you have an object of historical interest, which relates to the history of comedy or to collections already held at the Museum.