Museum of Comedy
The Undercroft
St George's Church
Bloomsbury Way
London
WC1A 2SR
Local Transport
The Museum of Comedy is located on Bloomsbury Way in Bloomsbury, close to the British Museum and is easily accessible via public transport.
Underground
The Museum of Comedy is six minutes' walk from either Tottenham Court Road or Holborn tube stations.
Buses
We're close to a huge number of local bus routes - please use the Transport for London's Journey Planner to find the swiftest route here.
Rail
The Museum of Comedy is an 18 minute walk from Euston Station and a 24 minute walk from Kings Cross Station.
Car Parking
There is no local parking at the museum.
The nearest car parks are:
Bloomsbury Square Car Park, WC1A 2RJ
Shaftesbury Car Park, Museum Street, WC1A 1JP
Tottenham Court Road Car Park, 12 Great Russell Street, WC1B 3AJ
You may also be interested in...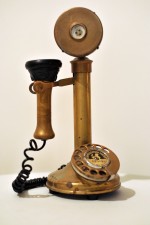 Loans, Donations and Bequests
Donations gratefully considered if you have an object of historical interest, which relates to the history of comedy or to collections already held at the Museum.