Please note that the Museum may occasionally close at short notice during the day for private hires.
Monday, March 18th
13:00-22:00
Tuesday, March 19th
13:00-22:00
Wednesday, March 20th

13:00-22:00

Thursday,

March 21st

13:00-22:00

Friday, March 22nd

13:00-22:00

Saturday, March 23rd
12:00-22:00

Sunday, March 24th

12:00-22:00

Evening opening times are linked to performance times - please see What's On for more information. 
Admission to the Museum is free.
Sign up to our mailing list for news and updates from the Museum. 
You may also be interested in...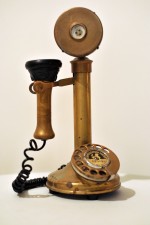 Loans, Donations and Bequests
Donations gratefully considered if you have an object of historical interest, which relates to the history of comedy or to collections already held at the Museum.