Not So New Comedian of the Year
So you still think you're funny?

Not so New Comedian of the Year (Formerly Old Comedian of the Year) is a competition based at The Museum of Comedy in Bloomsbury. The final will be held at Leicester Square Theatre, in the heart of London's West End with a top prize of £1,000.

Forget cheery optimism & skinny jeans. At last, a competition for comics who've been around long enough to know better. Expect a high standard and a hint of world weary cynicism as 100 not so new acts compete for the title of Not so New Comedian of the Year.

Entry requirements
The competition is open to anyone over 35 who has been performing for 5 years or more, and not making a living from comedy. Entries from character acts, musical acts and sketch groups are welcome. The only restriction is that all contestants must stick to 5 minutes of original material or risk disqualification.

From the people who brought you New Comedian of the Year, but slightly more jaded…

PAST WINNERS
2019
1st place - Gatis Kandis
2nd place - Declan Kennedy
3rd place - Russell Arathoon
2018
1st place - Naomi Paxton  as Ade Campe
2nd place - Colin Chadwick
3rd place - Jules Oliver

2017
1st place - Nick Elleray
2nd place - Rob Thomas
3rd place - Chris McGlade
2016
1st place - Joe Bor as Jasper Cromwell Jones
2nd place - Magnus Turner MP
3rd place - Kelly Kingham
2015
1st Place - Tim Shishodia
2nd Place - Toby Williams as Dr George Ryegold
3rd Place - Sam Savage as Linda Larkin
You may also be interested in...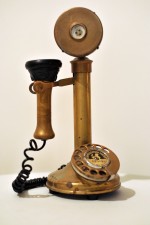 Loans, Donations and Bequests
Donations gratefully considered if you have an object of historical interest, which relates to the history of comedy or to collections already held at the Museum.